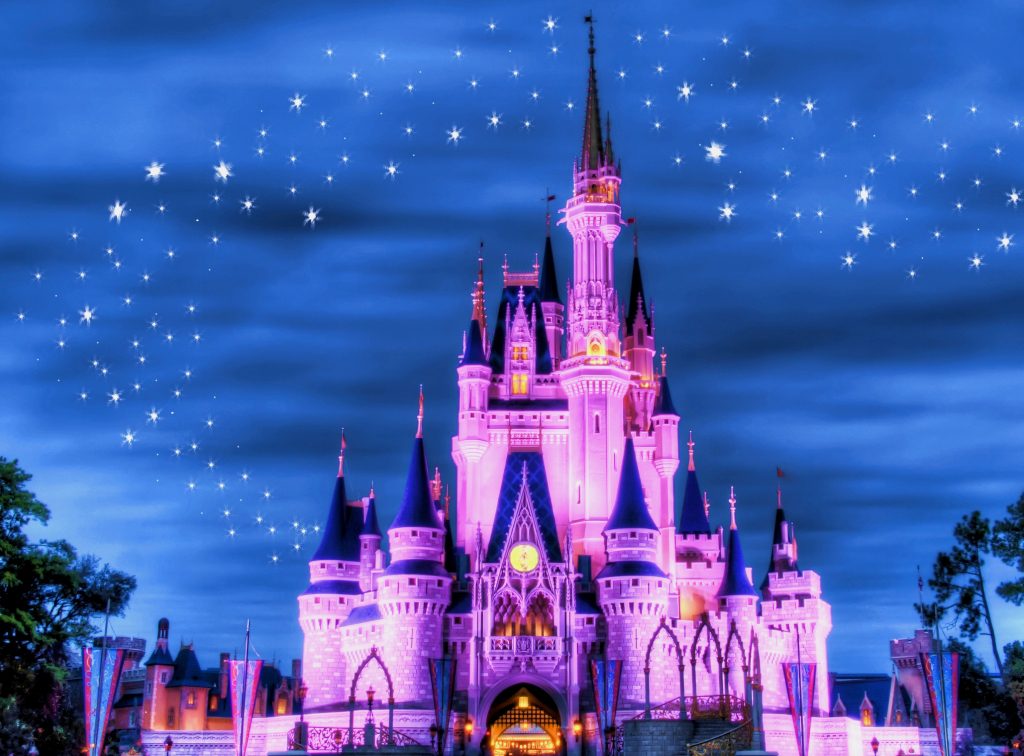 Walt Disney World Orlando offers everything from thrill rides to toddler amusement, world class shows, restaurants, beaches and mountains. At EPCOT you can visit countries around the globe, eat their foods, take a trip to mars, be a test car dummy, or be shrunk down in size. And these are just a few things available to do at Walt Disney World.
There are plenty of new and updated attractions for those who are regular visitors. The updated EPCOT Spaceship Earth ride and exploration center following the ride is amazing. The end of the ride will have you play a part in the exploration center. Be sure to keep your eyes open and proceed first to what we will refer to as "center-stage" to not miss it.
For the young ones, particularly your little princesses, there is a new beauty salon in the Magic Kingdom Castle where a little girl can dream of being a princess and actually be transformed into one right there. It seems to be a very popular activity and you can make reservations in advance. They will also do the princes' in your life but they may like just going to the old fashioned barber shop at the front of Mainstreet USA which is a stand in line arrangement and they do take young and old alike and if it happens to be your little ones "first" haircut, they will save a lock of hair and give you a special certificate. A great touch and keepsake!
Disney Mobility Scooter Rentals
There is so much to do and see and you won't want to miss a thing but for those who need mobility assistance (or just don't want to do so much walking) Disney welcomes Orlando scooter rentals, a.k.a. mobility scooters, electronic convenience vehicles (ECVs), electric wheelchairs and with the recent advancement in technology and advanced engineering design, mobility scooters are now easy to transport, yes, transportable scooter rentals, that will fold-up or easily break down and fit in a compact size rental car trunk. Scooter Vacations offers four models to choose from that handle up to a 450 pound capacity. They are lightweight yet very sturdy and roomy not to mention sporty looking. You no longer have to limit yourself to a older technology, hard to maneuver, slow, behemoth scooter rental.
Disney Wheelchair Rentals vs. Our Scooters
If you are going to Walt Disney World and are considering renting a wheelchair from Disney, a mobility scooter (also known as an electronic convenience vehicle or ECV) from Scooter Vacations may be a much better choice.
Mobility: Our mobility scooters are self-propelled so you won't need to rely on others to assist you.
Weight restrictions: Disney wheelchairs have weight restrictions (350 pounds) and do not allow you to put children on your lap. Our scooters can facilitate more weight.
Availability: Wheelchair rentals at Disney are available on a first-come, first serve basis so you may not be able to rent one on busy days. When you book with Scooter Vacations, we guarantee availability.
Park Hopping: If you plan on park hopping (visiting more than one park in a day), you'll need to return your wheelchair andrent a new wheelchair at each park if you rent from that park.  Rent from Scooter Vacations and your scooter stays with you all day!
Disney Rental FAQs
See all there is to see, get the best, most advanced and easy to use and transport Orlando scooter rental from Scooter Vacations. Reserve your Disney Scooter now.