Orlando Scooter Rental
Serving Disney World & Universal Orlando
All Hotels, Resorts & Residences
Lightest Portable & Most Luxurious Models

Imagine $37.50/day
Car, Bus, Boat, & Monorail
400 lbs Capacity
Wish $40/day
Bus, Boat, & Monorail
400 lbs Capacity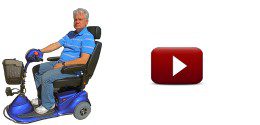 Orlando Scooter Rental – Rent mobility scooters (electric wheelchairs) for use in Disney's Magic Kingdom, Epcot, Universal Orlando, SeaWorld, Islands of Adventure and all Orlando theme parks! No charge for delivery of mobility scooter rentals to area hotels for 3 days or more within 5 to 10 miles of Theme Parks. Delivery fee for less than 3 days is $50 additional for a one (1) day rental and $25 additional for a two (2) day rental. To find out how many days your rental would be and if there is a delivery fee or fuel surcharge, click Book Now and scroll down and input your dates and times and select your scooter type.
Disney Electric Scooter Rental
Why Rent Scooters from Scooter Vacations?
The only Orlando scooter rental company to provide concise weight ratings to ensure a 12-15 hour theme park ride time at Disney World, EPCOT, Universal Orlando, Islands of Adventure, Sea World, and throughout Orlando theme parks.
Rents mobility scooters that have upgraded batteries and fast battery chargers.
Offers six different mobility scooter models for rent.
Delivers to Orlando hotels, resorts, timeshares and private residences.
Has ECV rentals (a.k.a. electronic convenience vehicle or mobility scooter) that are specifically configured for using the on-property hotel buses, boats and/or monorail transportation at Disney World and boats at Universal Orlando.
Has mobility scooter rentals that are specifically designed  to be lightweight and easily portable to fit in a car or taxi trunk for those who are commuting to the theme parks from Orlando area hotels.
Has the longest telephone reservation hours, taking reservations or answering any of your questions regarding a mobility scooter rental for Orlando from 7

 am to 10 pm

.
Provides 24 hour customer service during your mobility scooter rental period
Offers a luxury scooter rental model that has front and back suspension.
A rental ECV for up to 550 lbs capacity and will still provide 12-15 hours or more ride time.
A stylish, large wheeled, motorcycle look, scooter for rental.
Has videos of each scooter rental model so you know what you are getting.
Offers a portable sunshade for rent that easily attaches to any of our scooters.
Is the exclusive charitable mobility partner to Kids Wish Network and Starlight Children's Foundation.
Our electric wheelchairs offer better mobility, higher weight limits, better availability and stay with you all day as you hop from park-to-park.
Recent Articles
Do not underestimate the heat factor when vacationing at Walt Disney World during the hot summer months.  It is brutal.  Also be prepared for torrential afternoon thunderstorms that usually pass through each day.  Use a weather app on your smartphone that has a radar and plan to get somewhere comfortable, inside and cool before the storms hit.  Living here we learn to appreciate the storms as they really cool things off and can make the …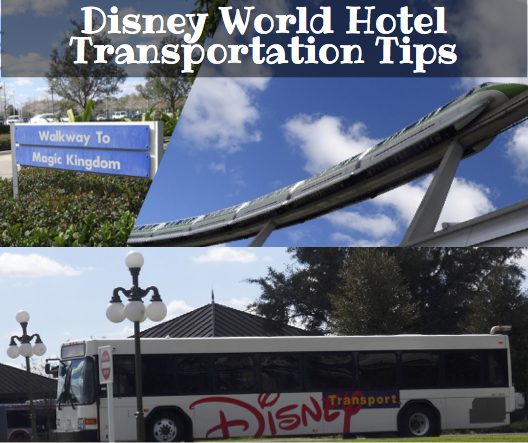 All Disney World Hotels have either bus, boat and/or monorail transportation available to get you to the theme parks and other areas such as the water parks and downtown Disney. Most people think the monorail goes everywhere but that is not the case. Here is a list of the each of the hotels and the transportation they have available to the Disney World theme parks.
Bus only to all four theme parks:
Disney's All-Star Movies Resort
Disney's All-Star Music Resort
Disney's All-Star Sports Resort
Disney's Art of Animation Resort
Disney's Pop …
This is the 4th year of the Egg-stravaganza at the Grand Floridian. They begin working on the eggs in January! The finished eggs went on display on March 20th. Which is your favorite?